How to Setup SPF for Mandrill?
September 28, 2023
&nbsp|&nbsp
2

min read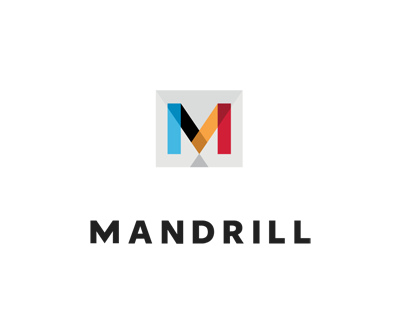 An SPF record is a type of Domain Name System (DNS) record that identifies which mail servers are authorized to send email on behalf of your domain. SPF records helps to prevent email spoofing and improve email deliverability.
How to configure SPF for Mandrill
First, we need to understand how to include your domain with Mandrill:
You must first add your domain to Mandrill.
Log into Mandrill and select Settings > Domains.
Fill in your domain name and select "Add"

How to configure SPF with Mandrill:
Go to your Mandrill account and log in.
The domain from which you have been sending emails will be visible to you in your account. To view SPF options, click.
Below you can see the SPF record that you must publish in your DNS.
If you don't already have an SPF record, add the following to your DNS:
v=spf1 include:spf.mandrillapp.com ~all
If your domain already has an existing SPF record, just modify it by adding the following mechanism: include:spf.mandrill.com as shown below:
v=spf1 include:spf.domain.com include:spf.mandrillapp.com ~all
Secure changes. Your DNS will take up to 24 hours to take these changes into account.
Worth noting: When sending emails, Mandrill automatically includes their own address in the Return-path address. Mandrill's custom return-path domains can be used to adjust this.
In order to accomplish this,
You must set up a CNAME record in your DNS for a unique subdomain (mail.domain.com) that directs traffic to mandrill.com. Any tracking domain will work for this purpose, however, Mandrill advises creating a special subdomain.
Go to Settings > Tracking & Return Path Domains in order to save the custom return-path domain.
To confirm the settings for the newly added subdomain, select Test DNS Settings.
With Skysnag, you can easily manage Mandrill's SPF records without having to go to your DNS. This allows Mandrill's SPF record to propagate instantly, and autonomously always pass SPF alignment.
Start a free trial today to see how it works for your domain.
For more information on setting up Mandrill's SPF, you can refer to their reference documentation.
You can use Skysnag's free SPF Checker to check the health of your SPF record here
Enforce DMARC, SPF and DKIM in days - not months
Skysnag helps busy engineers enforce DMARC, responds to any misconfigurations for SPF or DKIM which increases email deliverability, and eliminates email spoofing and identity impersonation.
Check your domain's DMARC security compliance