As an early stage company every email matters.
Close more deals and avoid the spam folder.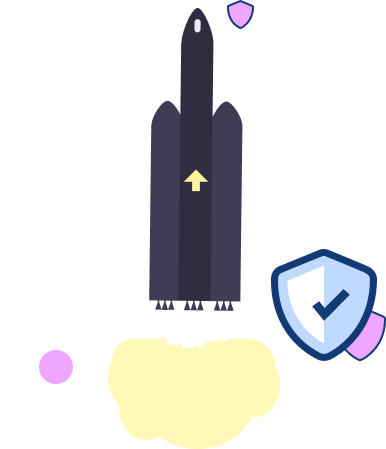 Startups face the same phishing risks as big corporations.
If a DMARC record is set to "none", it is inadequate, reading reports manually is a tedious task, and implementing strict DMARC enforcement carries a risk. Skysnag manages this process autonomously. Neglecting email protocols for an extended period of time can harm your domain's reputation and lead to getting blacklisted or failure to reach the inbox.
How can we help?
Skysnag streamlines the email security protocol, DMARC, by automating processes and providing clear instructions on blocking unauthorized use of your domain. This protects your domain name from getting on a blacklist and increases your email deliverability.
Can't we set up email authentication alone?
As a startup, you may not have the time to learn about email authentication protocols and analyze DMARC reports manually. Sksynag saves you time and effort while you focus on your core business. This way, you can ensure your emails land into the inbox, and your domain reputation is kept safe.
We use Google/Microsoft to run our mail services. Can they implement DMARC for us?
No, since DMARC and other email protocols reside on the DNS, it is the responsibility of domain owners to set policies. If those policies are not set, mail clients are unable to authenticate emails or block spoofed messages that originate from your domain name. Major mail service providers support DMARC but do not set up policies for your domain.
How Skysnag works
1. Insight
See who is using your domain to send fake emails. We analyze and interpret the DMARC reports you receive to show what's going on across your email domain.
2. Action
Auto-classify legitimate senders and surface the bad. We save you time with automated classification and provide specific actions so you can secure your genuine email sources and block fake ones.
3. Protection
Stop criminals from sending fraudulent emails in your name. Once DMARC is fully deployed, we will continue monitoring new email sources to protect against further attacks and ensure ongoing protection.