How to Set Up DKIM for Dotmailer?
June 30, 2022
&nbsp|&nbsp
< 1

min read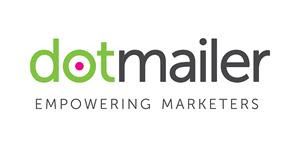 DKIM uses cryptographic signatures and public-key infrastructure to verify that an email message has not been altered during transit, and that it truly came from the claimed sender. Email senders can use DKIM to sign their messages by adding a DKIM-Signature header field to the messages. Email receivers can then use the public key published in the DNS to verify the signature and check that the message has not been tampered with. 
How to Enable DKIM for Dotmailer
Enabling DKIM for Dotmailer is a straightforward task if you use it as your email provider. Dotmailer requires you to first set up a custom domain before handling DKIM authentication for your purchased domains without your involvement.
Use our free DKIM record lookup tool to validate the published DKIM record.
Enable DMARC for your domains to protect against spoofing. Sign up for a free trial today!
Avoid downtime. Configure
Dotmailer

in a click

Configure DKIM record in 5 minutes

configure dotmailer