Skysnag does what Dmarcly doesn't - DMARC enforcement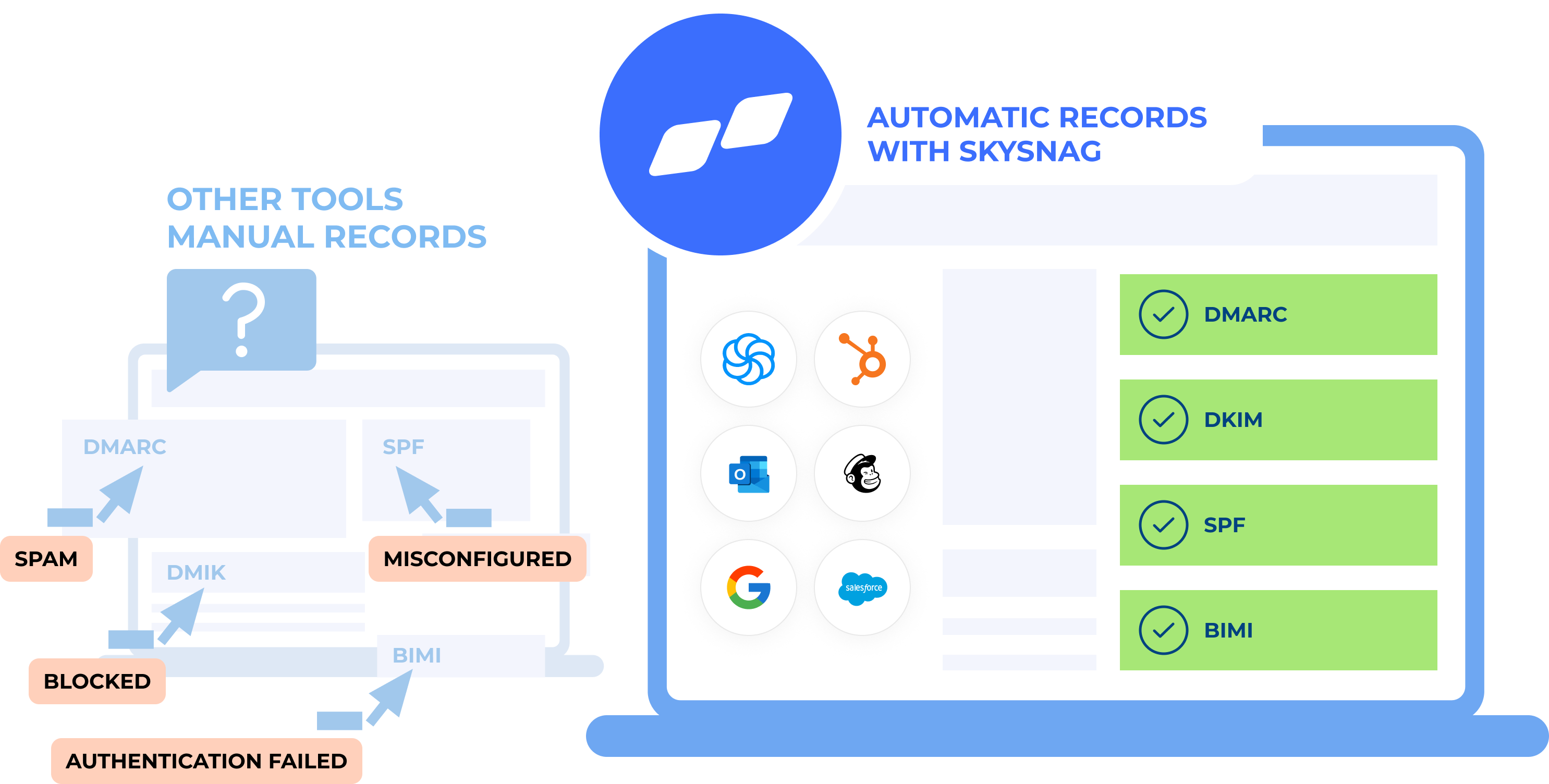 Why are companies switching to Skysnag?
Choose Skysnag to avoid having to guess which source is legitimate and which is not. You don't need to waste time analyzing IPs or learning about DMARC.
Cut down manual labor in DMARC
The DMARCLY software requires a significant investment of time from technical teams to read and understand reports, and to gain an understanding of how DMARC works. The software itself is just a reporting tool that presents DMARC data in tabular form; all of the analysis and interpretation must be done by you. With Skysnag, no need to read and analyze reports, you just add the record and Skysnag does all the work
Get to enforcement
DMARCLY will never lead you to p=reject, which is the enforcement policy. Having your record at p=none is inefficient, as it means you are seeing the spoofers yet not doing anything about it. Skysnag was built to autonomously get you to p=reject and protect you from spoofing.
Remove the guesswork
The DMARCLY dashboard is confusing to navigate, and it is difficult to determine whether or not a source is legitimate.Skysnag doesn't require you to do any guessing, it determines which IPs are legitimate automatically
How we stack up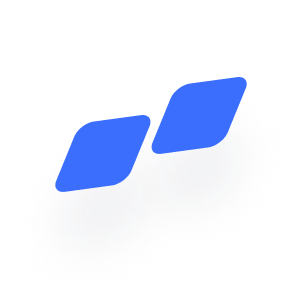 Skysnag
Skysnag is the only autonomous DMARC enforcement focused software. Its user-friendly interface powers technical teams to enforce DMARC with no headache.
DMARC enforcement tool

Comprehensive Dashboard

Forensic Reporting

Smart Alerts with detailed source inspection and source health

UESCS: Proprietary Universal Email Sending Control System that maps and matches IP addresses to email sending services. Provides a robust view of sending sources' health and unauthorized sending sources.

Time-saving: handles the whole DMARC project and will send notify you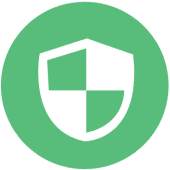 Dmarcly
Technical teams waste time, energy relying on Dmarcly's reporting tool. They will feel the headache trying to understand the reporting data, and most probably will not get the domain to p=reject
only a Monitoring tool

Static Dashboard

No Forensic Reporting

Basic monthly report

Basic sources insight that depends on reporters names rather than actual sending sources

Requires hours to read reports and analyze them
Hear directly from folks who made the switch
""I was manually checking my DMARC data and taking action every day, which was very confusing and time-consuming. Skysnag has automated the process of DMARC enforcement, so I don't have to do anything! This has freed up my time to focus on more important goals." Postaga