DMARC AS A SERVICE
Enforce DMARC,
start in 5 minutes.
Manage SPF, DKIM, and DMARC autonomously.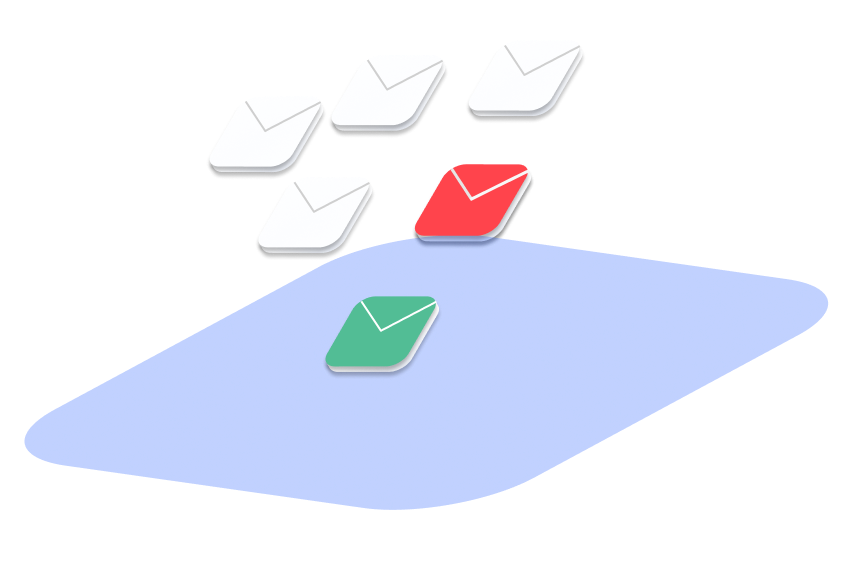 UNPARALLELED EMAIL AUTHENTICATION
Protect Your Domain from Spoofing and Blacklisting
Traditional reporting tools fail to ensure the implementation of the crucial email authentication protocol, DMARC. Without enforcement, malicious actors can easily exploit your domain, leading to blacklisting, poor email deliverability, and damaging your domain's reputation.
TRUST YOUR EMAILS GET DELIVERED
Simplify Email Authentication
and Maintain Compliance
Email delivery can be a complex and daunting task, especially for large-scale operations. Skysnag's optimized email authentication infrastructure streamlines the process and helps keep your email sources healthy. Our solution offers autonomy for SPF, DKIM, and DMARC, simplifying the complexities of the email ecosystem.
Take back control, and start for free.
Unlock the Power of Advanced Email Authentication with Skysnag. No Commitment.
DMARC with assurance
Gartner has placed DMARC as one of the top 10 projects to do in 2022. DMARC is widely acknowledged as a key, proactive solution for preventing phishing attacks.
Trust but VERIFY
Verify proposed configurations and examine unusual activity across all domains and services with Skysnag extensive analytics.
Get over your fears
Our automated DMARC solution enables your business to confidently implement enforcement mode without the fear of blocking legitimate emails.
UNPARALLELED CONTROL OVER EMAIL
Remove Obstacles with Universal Email Sender Control System (UESCS)
UESCS assists companies in identifying any third-party sending email and detecting malicious actors attempting to send fraudulent mail.