Free BIMI Checker
BIMI record checker
Generate, lookup, and validate your BIMI record
Check your BIMI security compliance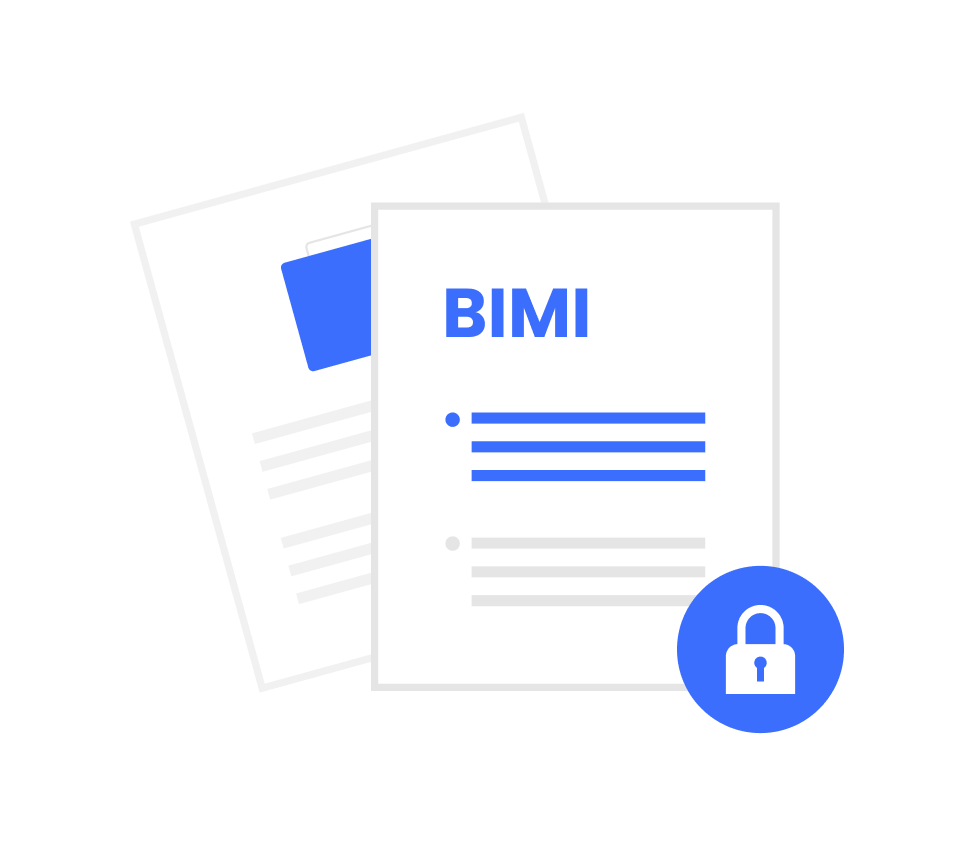 BIMI record generator
Email doesn't inherit authentication. Without DMARC enforcement, any SMTP server can use your business domain name to send out emails.
Google
Without DMARC, hackers and other malicious users can impersonate messages, making them appear to come from your organization or domain. Turning off DMARC puts your users and your contacts at risk for spam, spoofing, and phishing.
Microsoft
DMARC ensures the destination email systems trust messages sent from your domain. Using DMARC with SPF and DKIM gives organizations more protection against spoofing and phishing email. DMARC helps receiving mail systems decide what to do with messages from your domain that fail SPF or DKIM checks.
BIMI Record Checker
Is your organization struggling to get its logos displayed next to its email messages in compatible email and web apps? If yes, then BIMI is the solution. This way, your recipients can easily recognize and trust your messages. Secure your brand awareness in just one simple step. Use our free BIMI checker tool to check and validate your BIMI records.
Brand Indicators for Message Identification (BIMI)
Brand Indicators for Message Identification is a protocol that adds your company's logo to your emails that have been validated. In this manner, your messages will be simple for your recipients to recognize and believe.
How to Use our Free BIMI Record Checker?
It's super easy. You only need to enter your domain name into our BIMI Checker and acquire instant results.
Why is my BIMI logo not appearing in emails?
Even if you have set up SPF, DKIM, DMARC, and the appropriate BIMI record in complete compliance, this does not ensure that an email recipient will see your company's logo. Each participating mailbox provider has rules for displaying a domain's BIMI logo.
domain security tools
More tools to check your domain health